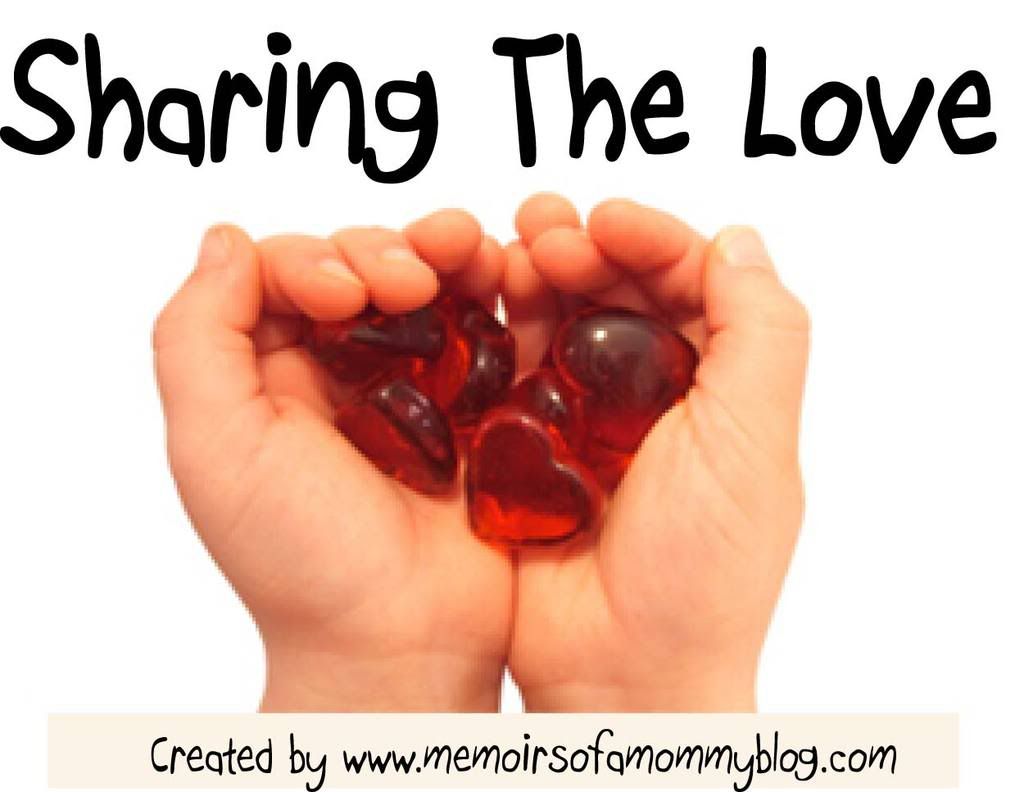 I wanted to take my time to share the love and send it to people who make my day. In turn I challenge them to make this a meaningful award to those they give it to.
Jenn.
She is a mom of a preemie and someone I have known before babies. She struggles with depression and anxiety and several other things. I want her to know she is NOT alone and that I am always here for her.
Anyone who reads this: Share the love. There are so many things that you can do for someone else that makes them feel loved. Lately I have really had a rough time and sometimes just a few words of encouragement or a few moments to truly ask how things are and being willing to listen goes a long way.
Go visit these wonderful women and find out why I shared the love. You never know, you might just be next!
To get the code please visit Crystal at memoirsofamomblog.com